Delta Soap / Lotion Dispenser
Save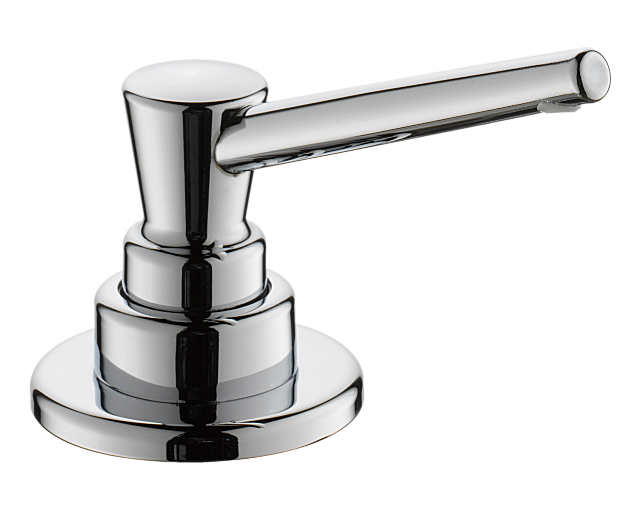 Product Features & Benefits

Cleaning & Care

Can drain openers cause damage to finishes?

In most cases, the finish is safe if you follow the manufacturer's instructions for use and make sure the drain cleaner isn't left on the finish for longer than 30 minutes.

What cleaning products can cause damage to finishes?

Always blot dry any water from faucet surface. Allowing water to evaporate on the surface can lead to build up of mineral deposits. Cleaning with a damp non-abrasive sponge and buffing it dry with a clean soft cloth should help keep your product looking beautiful. To remove water spots, use warm water and a soft, damp cloth. Hard water stains may be removed using a 50/50 solution of white vinegar and water. Make certain that you rinse thoroughly with water afterward.

If additional cleaning is required, all of our finishes may be cleaned with the following household cleaners: Fantastik® All Purpose Cleaner, or Windex® Original Glass Cleaner, when used according to the manufacturers' instructions for use.

Avoid using the following which can damage your finish:

Avoid industrial cleaners and abrasive cleaners, such as those used for toilet bowls, green Scotch-Brite heavy duty scrub sponges, Scrubbing Bubbles Bathroom Cleaner and Lysol Basin Tub, Soft Scrub, and Tile Cleaner.
Avoid products that state on the label that they remove tarnish and rust, and those containing hydrofluoric, hydrochloric and/or phosphoric acids and caustic agents.
Avoid harsh abrasives or polishes
Avoid bleach-based cleaners

How can I remove mineral deposits from my aerator?

Remove the aerator. Soak it in vinegar overnight, then flush with water.
For stubborn deposits, rub with a toothbrush.

Support & Repair Parts

IMPORTANT: If your device does not have a PDF viewer, you will need to visit your phone's manufacturer's website to download a PDF viewing app first.